Rev. Edmond Cheung, Senior Pastor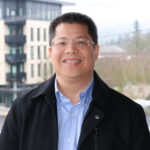 Reverend Cheung was born in Hong Kong. He immigrated to the United States when he was 18 years old. That same year, he received Jesus Christ as his Lord and Savior. In his first year of college, Reverend Cheung received the calling of the Lord to full-time ministry. After he graduated from Portland State University, he studied at Multnomah Biblical Seminary and graduated with a Master of Divinity in 1994. In 2007, he earned his Doctor of Ministry degree at Dallas Theological Seminary, focusing on how to enable a church to equip Christian men to be Christlike servant-leaders. Reverend Cheung has ministered to Columbus Chinese Christian Church, Dallas Chinese Bible Church, Frisco Community Bible Church, and Southwest Chinese Baptist Church in Houston. Currently, Rev. Cheung is ministering as the senior pastor in Portland Chinese Christian & Missionary Alliance Church, Portland, Oregon. He is married to Grace and they have two sons, Daniel and Joshua.
Win Tse, Assistant Pastor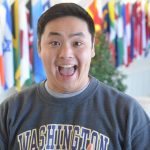 Win is a local, born and raised across the river in Vancouver, Washington! He grew up in the Vancouver/Portland area, but he never knew he would end up serving in Portland.
Based on his goofy nature, you'll find that Win is, unsurprisingly, the youngest of four children, and all of them grew up in the church. Born to Chinese immigrants, he, surprisingly, does not speak any Chinese. In fact, he probably knows more Spanish and American Sign Language, but not by much.
After graduating with a BA in Christian Ministries and a minor in Psychology from George Fox University in 2007, Win served in the town of Sherwood, Oregon for over 6 years, and worked in two churches, first as a part-time youth pastor, then as an intern (yes, that's backwards, but he needed it). He also worked at the local YMCA Teen Center and was a interior signage production assistant during the entirety of his time in Sherwood to support his ministry.
After much kicking and screaming, Win decided it was time to go back to school to continue his training in vocational ministry. That landed him in the greater Boston area to attend Gordon-Conwell Theological Seminary, graduating in three years to receive his Master of Divinity. He served at a seafarer's chaplaincy in the South Boston docks, an intensive youth discipleship program, and was an active member at a church in Salem, Massachusetts during his time in school.
Little did he know that, in all of that time, he would end up back where he started. He'll tell you that he didn't even look in Portland, but he will tell you that only because of his time in Boston was he prepared for his return to his roots.
He enjoys anything that involves friends, including, but not limited to, cheering on his favorite sports teams (Go Blazers & Timbers!), snow skiing, eating and cooking food (specifically, smoking BBQ meats), Star Wars, and adventurous shenanigans.
He is married to his fellow Gordon-Conwell grad and Swedish wife, Josefine, and they are parents to their son, Asher and daughter Hazel.