如欲溜灠中文內容,可從任何頁面點擊右上角的中文鏈接。
Join us for worship online this Sunday!
Online giving is now available!
Portland Chinese Christian & Missionary Alliance Church is a Christ-centered, bilingual church located in Portland, Oregon, with worship services in English, Cantonese, and Mandarin. We serve the Portland area, and support missionaries around the world.
2023 Church Retreat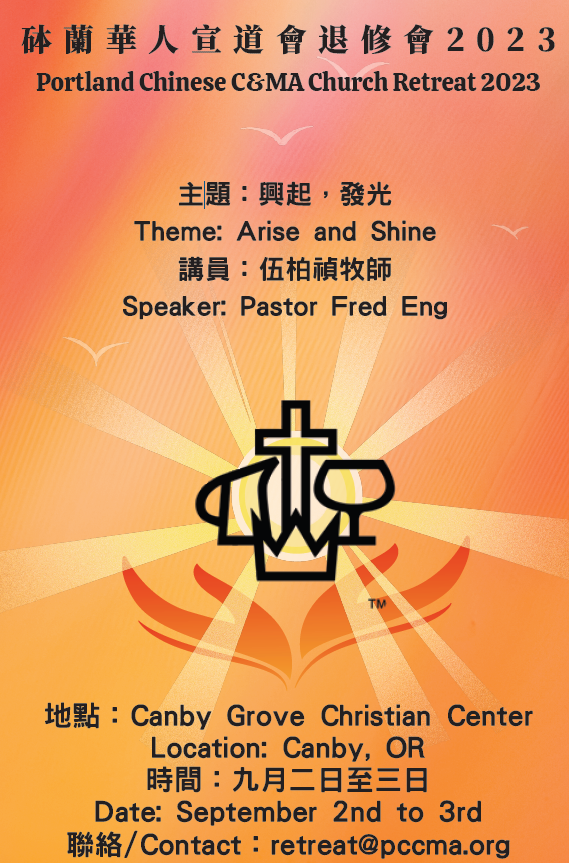 The registration form can be requested by emailing retreat@pccma.org.
2023 Vacation Bible School
For more information, please check out our VBS page.
Current Theme
Our theme for year 2023 is "Arise , Shine (Isaiah 60:1)"!